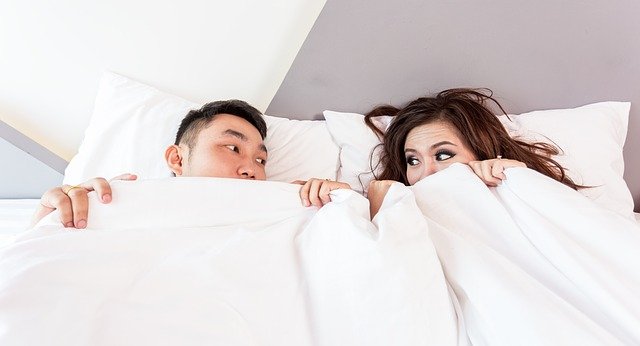 Als man wil je jouw vrouw of vriendin natuurlijk niet teleurstellen. En al helemaal niet in de slaapkamer. Toch hebben veel mannen te maken met teleurstelling in de slaapkamer. Wanneer jij en je vriendin al een tijdje droog staan, is het misschien ook wel logisch dat je het minder lang kunt volhouden tussen de lakens. Maar sommige mannen hebben er langer mee te maken. En als jij het ook langer wilt vol kunnen houden in de slaapkamer willen we je in dit artikel een aantal tips meegeven. Daarmee kun je hopelijk uit de voeten.
Je PC spier trainen voor meer controle
Als je nog nooit van de pc spier hebt gehoord is dat niet zo vreemd. Het is namelijk helemaal niet zo bekend wat dit precies is. De spier kun je vinden door tijdens het plassen opeens op te houden. De spier die je dan gebruikt, is je PC spier. En deze spier is net zoals iedere andere spier in je lichaam te trainen. Je kunt gedurende de dag de spier een paar keer aanspannen en weer ontspannen. Je hoeft hier niet voor naar de sportschool, dat kan gewoon van achter je bureau of tijdens het autorijden. Niemand die het in de gaten heeft! De PC spier speelt een belangrijke rol bij het klaarkomen. En wanneer je deze spier goed traint geeft het je meer controle over het moment van ejaculeren.

PC spier gebruiken in de slaapkamer
Nu je weet hoe je de PC spier moet trainen, is het natuurlijk ook belangrijk om te weten hoe je dit kunt gebruiken tijdens je avonturen met je vriendin of vrouw. Wanneer je begint te voelen dat je bijna gaat klaarkomen, kun je ten eerste stoppen met de stimulatie en daarnaast de PC spier sterk aanspannen. Dit kan ervoor zorgen dat je minder snel komt en dat is uiteindelijk het doel. Je moet er wel voor zorgen dat je er op tijd bij bent. Ben je namelijk voorbij een bepaald punt, dan kun je de PC spier aanspannen wat je wilt maar is het al te laat. Je kunt hier uiteraard mee oefenen en je zult hier uiteindelijk handiger in worden.